It all started as a noble idea - Identity Cards in Uganda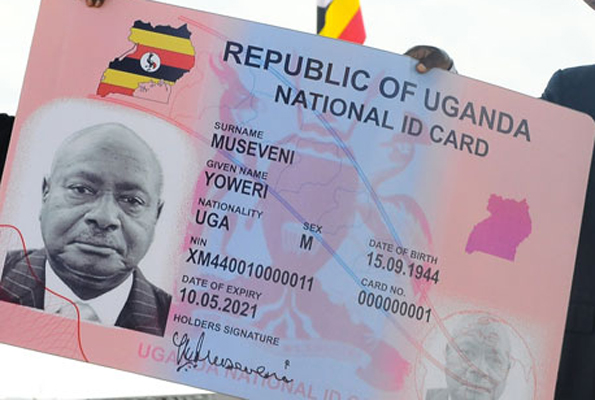 Another in an occasional series addressing the cost of identity. It turns out that Uganda has so far spent a whopping 600 million shillings per identity card, as reported by Nicholas Kalungi:
It all started as a noble idea. Every Ugandan holding a National Identity Card (NIC) that would be acceptable for elections, to financial institutions, travel within East Africa and more. A decade down the road, with about Shs240 billion spent, only 401 identity cards have been issued. Uganda is a country of about 33 million people.
Even converted to USD, that turns out to be $226,642 per card. Oh, and:
Also of concern is the fact that the ID cards yet to be issued is will use barcode technology instead of the smartcard technology that uses a chip.

A chip can accommodate a lot more information, such as medical records, criminal records, educational data, driving permits and social security data. It can also authenticate fingerprints and photographs, which are additional safeguards against forgery. Blank ID cards using the barcode technology will cost the government 22.5 million euros (Shs63 billion) for 15 million cards, amounting to $2 per card.
This sounds like one of those frequent cases of inept importing of western notions -- bad enough in their own territory, where the sole justification turns out to be "we can afford it" -- into places where it enters the realm of fantasy.
In somewhat proof of this, the market has responded:
Thousands of Ugandans have resorted to using local council (LC) stamped identification cards (IDs) as national IDs.

This comes at the back of the government's failure to implement the national ID project that would enable citizens have a uniform identification document. For a decade now, the national ID project has been mired in corruption allegations and internal fights over who should be in charge of the multi-billion shilling project.

The multiple delays in the national ID project have left people with no alternatives save for exploiting alternatives and creating their own IDs-labeling them as "Citizens" identifications. One of the booming businesses on the streets of Kampala, taxi parks and at local council offices across the country is making, selling and issuing IDs.

A week-long investigation around Kampala showed that these IDs are of two types. One type bears the word 'Resident' on the cover while another brand bears the word 'Citizen' on the cover. They are mainly made at Nasser and Nkrumah roads in Kampala.

Several centres along these Streets are famous for originating all sorts of fake documents that include, among others, academic certificates ranging from bachelor's degrees, diplomas and of recent PhDs. The wholesale price range for ''Citizen" and "Resident" IDs are between Shs300 and Shs1, 000.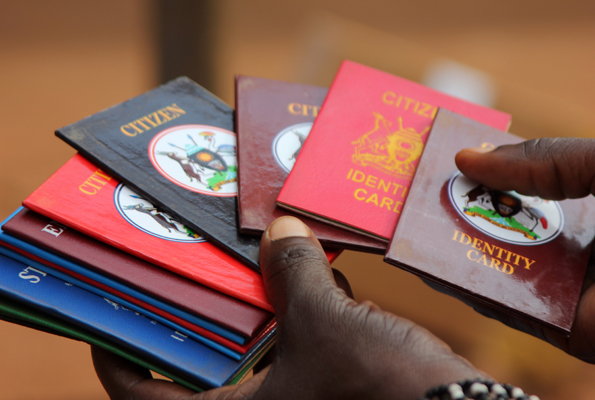 How does this work?
After buying the card from Nasser Road or any other outlet, you get a passport photo and take it to a local council official who at between Shs3,000 and Shs20,000 approves and stamps it to confirm that you are a citizen of Uganda or a resident of a given area.

One John Muyomba, a resident of Kasubi, tells this newspaper that he acquired a citizens ID from his local chairman a year ago and it has been doing wonders for him following the expiry of his university ID. "I paid Shs5,000 and took two passport size photos. I presented a friend at the LC office as a referee and got the ID. ...
At around 2600 shillings to the USD, we are looking at from $1 to $4 for the card, and $12 to $80 or so for the certification. Now divide those numbers by the average daily wage -- about $1 -- to get a view as to their purchasing-power-parity cost.
Prone to abuse
For one to get this acquired ID stamp, all they need is a person to recommend them to an LC leader that he/she is a resident of an area. "We always ask the person seeking our approval to come with a resident of the area to prove that they are Ugandans or resident of that area," says Bright Kashaka, an LC chairperson in Kisenyi, a Kampala suburb.

When this reporter visited a local council office in an area he neither works from nor resides, he was told by the people he found at the office to pay Shs10, 000 and present a passport photo after which he would have one ID issued. From this discovery, it became clear that you only need to have money and passport size photos to a citizen or resident ID.
What's going on here is that the market for documents has stepped in to provide the physical carrier, and the market for local councils has stepped forth to provide the certification. This seems like an efficient solution, especially when we factor in the experience of government-led production experiments.
Curiously, it also makes the case that an ID of any form is a good thing, as shown by the thriving market, evidencing demand from somewhere.
"...It is this ID that I used to register my Sim card and to get an account at one of the banks," says Muyomba. While, these IDs seem to be serving different purposes, for example, local identification and Sim card registration, among others, the ease at which they are acquired, stamped and issued is worrying.

Worrying? For those who suffer angst from any free-market solution, the trick is to see free-market identity cards as an intermediate between nothing and some hypothetical perfect identity proof. Of course, all forms of identity documents are just that, an intermediate between nothing and perfection, so the argument turns on whether the market can do a better or worse job, for more or less money, than say a given government endeavour.
In Uganda, the answer is strongly in favour of the market.
However, if you are good with numbers, one observation must strike out and slap at the face: why is the cost of the Local Council certification so high? At from 3000 to 20000 shillings, that translates to from one to eight day's worth of average earnings.
The answer is almost certainly corruption. The fact that there are variable prices is a bit tip-off, and the indication of a special price for a newcomer is a dead giveaway. There may, or may not be a local government listed price for the certification, as that is not evidenced in these articles, but any variation of that base price is likely going straight into the pockets of the corrupt local government officials.
If we take the 3000 as a base price, this indicates that corruption is many times more than the honest LC cost-based price alone.
And it is this factor that slows these countries down. Corruption, created almost universally by government mandate. (Effects of corruption in Ghana.) In this case the local council monopoly on certifications, makes the cost of business far higher than it is in western countries, when converted to PPP numbers. And now we find the incestuous circle of government intervention leading to this corruption:
Lately, telecommunications companies and Uganda Communications Commission (UCC) have been blaming the absence of national IDs as the main challenge affecting the on-going Sim card registration process. Even though the process has been extended untill August, millions are still unregistered and the main reason cited is absence of recognised identification mainly in rural areas that are mandatory before anyone registers a Sim card. The effort to procure national IDs has been on for since 2001.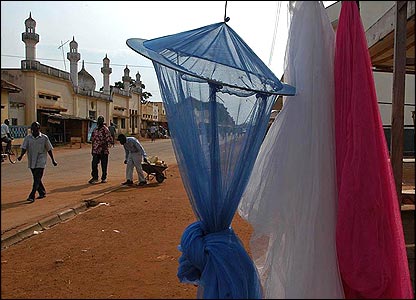 The requirement for LC-stamped Ids is driven by ... government rules for SIM registration. In what is a widely acknowledged economic miracle -- the rollout of unidentified cell phones across Africa -- someone, somewhere has decided we need identity for each user of a cell phone. Thus putting the brakes on the one thing that Africa got right.
What's the benefit to slowing down Africa's economic miracle? Why do we want to slow down the ability of locals to afford necessities like mosquito nets? If we dig a little deeper, it will almost certainly evidence itself once again: inept importation of bad Western notions into a place where they simply make no sense. Which will continue until the locals get a clue:
Until the production and selling of fake IDs is made illegal however, the different between a non-citizen, foreign and criminal holding the fake IDs is only a stamp hit.
These western notions are so easy to believe, and so very wrong.
Posted by iang at March 16, 2013 04:19 AM | TrackBack