Did Alan Greenspan blow the bubble that blew up the world?
If you, like me, are a fan of Alan Greenspan, you'd also be wondering what went wrong in the 2000s. His book is enlightening, but not conclusive. Observations that there were a series of heart-starting adrenalin injections into the economy -- the dotcom crash, 9/11, Fannie Mae, Bear-Stearns and Lehman Brothers, 2007, etc -- are illuminating but again not conclusive.
Even to establish that the train ran off the tracks is hard. Here comes a graph from WorldComplex blog (h/t to Zerohedge) that pretty much nails it: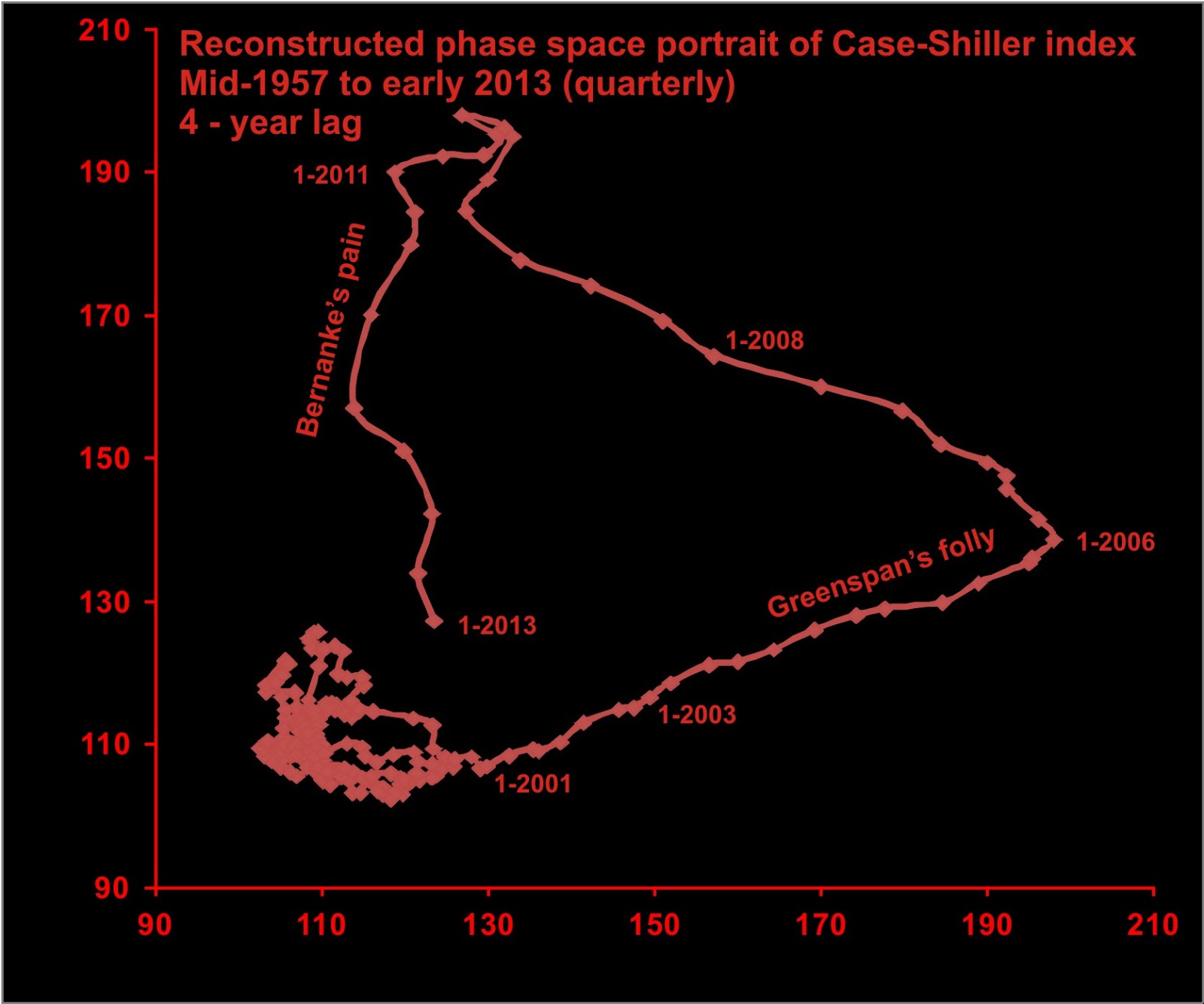 The train not only ran off the tracks, it left the reservation. The beauty of these graphs is that you don't even have to understand them to realise that something really crazy happened after 2000.
But that said, let's try and interpret them. The graph shows accelerating USA housing prices beyond the norm. The pre-2000 blob(s) on the bottom left corner shows stability over the long run, which is to say that housing prices were stable across the USA, over time. For the norm, housing prices were a direct reflection of the rest of the economy, and in stability.
Then, movement to the right shows rapidly increasing prices, as it measures the index of prices for a given year over 4 years before. Movement to the left shows rapid collapse, the reverse. Movement up&right shows overall (sustained?) increase in prices, movement down& left shows overall (sustained?) lowering.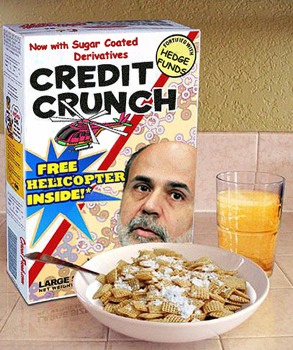 I think then, this is compelling evidence. There was a bubble blown from the year 2000 to 2006 of epic proportions. It then collapsed between 2006 and 2013, still on-going (we're still 20 points above long run stability).
Only the Federal Reserve could blow such a bubble. And, it was done on Alan Greenspan's watch.
I'm still a fan of the magician. He did, overall, a far better job than Bernanke is doing right now. But, there is no doubt that the Federal Reserve lost the plot while under Greenspan's watch.
Which, for future economic historians, leaves a compelling research project: what went wrong? And for the rest of us, a mess.
Posted by iang at June 27, 2013 05:29 AM | TrackBack