The Zippo Lighter theory of the financial crisis (or, who do we want to blame?)
The Economist summarises who the Financial Crisis Inquiry Commission of USA's Congress would like to blame in three tranches. For the Democrats, it's the financial industry and the de-regulation-mad Republicans: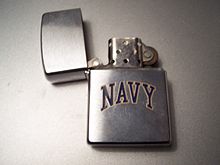 The main report, endorsed by the Democrats, points to a broad swathe of failures but pins much of the blame on the financial industry, be it greed and sloppy risk management at banks, the predations of mortgage brokers, the spinelessness of ratings agencies or the explosive growth of securitisation and credit-default swaps. To the extent that politicians are to blame, it is for overseeing a quarter-century of deregulation that allowed Wall Street to run riot.
For the Republicans:
A dissenting report written by three of the Republicans could be characterised as the Murder on the Orient Express verdict: they all did it. Politicians, regulators, bankers and homebuyers alike grew too relaxed about leverage, helping to create a perfect financial storm. This version stresses broad economic dynamics, placing less emphasis on Wall Street villainy and deregulation than the main report does.
Finally, one lone dissenter:
A firmer (and, at 43,000 words, longer) rebuttal of the report by the fourth Republican, Peter Wallison, puts the blame squarely on government policies aimed at increasing home ownership among the poor. Mr Wallison argues that the pursuit of affordable-housing goals by government and quasi-government agencies, including Fannie Mae and Freddie Mac, caused a drastic decline in loan-underwriting standards. Over 19m of the 27m subprime and other risky mortgages created in the years leading up to the crisis were bought or guaranteed by these agencies, he reckons. These were "not a cigarette butt being dropped in a tinder-dry forest" but "a gasoline truck exploding" in the middle of one, Mr Wallison says.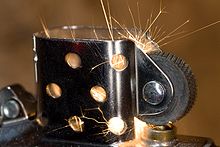 Yessss..... That's getting closer. Not exactly a gasoline truck, as that would have one unfortunate spark. More like several containers, loaded with 19m fully-loaded zippo lighters driven into the forest of housing finance one hot dry summer, and distributed to as many needy dwellers as could be found.
Now, who would have driven that truck, and why? Who would have proposed it to the politicians? Ask these questions, and we're almost there.
Posted by iang at January 28, 2011 05:39 AM | TrackBack