The failure of cyber defence - the mindset is against it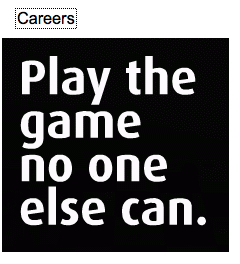 I have sometimes uttered the theory that the NSA is more or less responsible for the failure in defence arts of the net. Here is some circumstantial evidence gleaned from an interview with someone allegedly employed to hack foreigner's computers:
Grimes: What do you wish we, as in America, could do better hacking-wise?

Cyber warrior: I wish we spent as much time defensively as we do offensively. We have these thousands and thousands of people in coordinate teams trying to exploit stuff. But we don't have any large teams that I know of for defending ourselves. In the real world, armies spend as much time defending as they do preparing for attacks. We are pretty one-sided in the battle right now.
My main thesis is that the NSA has erred on the side of destroying the open society's capability of defence (recall interference with PGP, GSM, IETF, cryptography, secure browsing, etc). We are bad at it in the aggregate because our attempts to do better are frustrated in oh so many ways.
This above claim suggests two things. Firstly, they only know or think to Attack! whatever the problem. Secondly, due to a mindset of offense, the spooks in the aggregate will be unsuited to any mission to assist the defence side. And will be widely perceived to be untrustworthy.
Hence, any discussions of the dangerous state of civilian defences will only be used as an excuse to boost attack capabilities. Thus making the problem worse.
For amusement, here are some other snippets:
Grimes: What happened after you got hired?

Cyber warrior: I immediately went to work. Basically they sent me a list of software they needed me to hack. I would hack the software and create buffer overflow exploits. I was pretty good at this. There wasn't a piece of software I couldn't break. It's not hard. Most of the software written in the world has a bug every three to five lines of code. It isn't like you have to be a supergenius to find bugs.

But I quickly went from writing individual buffer overflows to being assigned to make better fuzzers. You and I have talked about this before. The fuzzers were far faster at finding bugs than I was. What they didn't do well is recognize the difference between a bug and an exploitable bug or recognize an exploitable bug from one that could be weaponized or widely used. My first few years all I did was write better fuzzing modules.

Grimes: How many exploits does your unit have access to?

Cyber warrior: Literally tens of thousands -- it's more than that. We have tens of thousands of ready-to-use bugs in single applications, single operating systems.

Grimes: Is most of it zero-days?

Cyber warrior: It's all zero-days. Literally, if you can name the software or the controller, we have ways to exploit it. There is no software that isn't easily crackable. In the last few years, every publicly known and patched bug makes almost no impact on us. They aren't scratching the surface.
Posted by iang at July 11, 2013 04:32 AM | TrackBack