Gold and Tungsten - a fearful mix
News circulating in the physical gold world is about a rash of lungsten-laced bars being discovered (Germany, UK and USA).
The problem here is multi-faceted. The gold market works on trust, and only brief and cursory checks are made, if you are a trusted player. Taking up the story from WaPo:
Fadl said he did his due diligence "by X-raying the bars to ascertain the purity of the gold and weighing the bars, and the Swiss markings were perfect."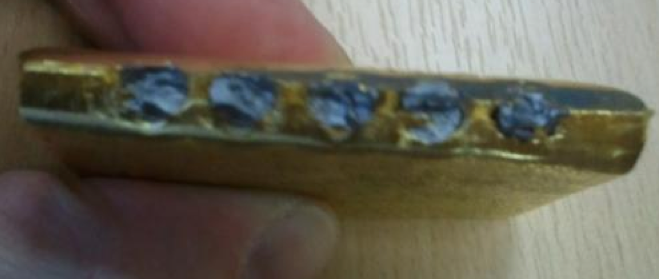 The problem with this is that if too many people follow the same customary model, it makes the entire market vulnerable to a stuffing operation. Too many people, too much trust means you can always find someone to slide in some well-manufactured fakes.
Fadl became suspicious when he offered the salesman a deep discount for the investment-grade gold bars and he quickly accepted it, a source tells The Post. .... To quell his suspicion, Fadl then drilled into the bar and discovered the tungsten — whose silver color is distinctive from gold's bright yellow hue.
Oops. As I predicted many years ago, we now have a problem - how to test all the bars in all the vaults? Many of them haven't been touched for decades.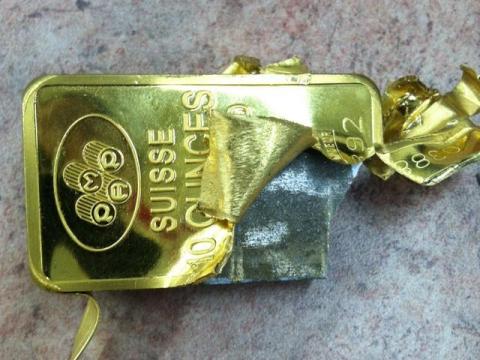 Or have they? No matter. We can always ask the government for help:
Raymond Nassim, CEO of Manfra, Tordell & Brookes, the American arm of the Swiss firm that created the original gold bars — with their serial number and purity rating stamped clearly into them — said he reported the situation to the US Secret Service, whose jurisdiction covers the counterfeiting of gold bars.

He said his company "is supporting and cooperating with authorities any way we can." .... Numerous calls to the Secret Service were not returned.
(hattip to ZeroHedge for these posts.)
Posted by iang at September 24, 2012 12:42 AM | TrackBack