Niall Ferguson - Empires on the Edge of Chaos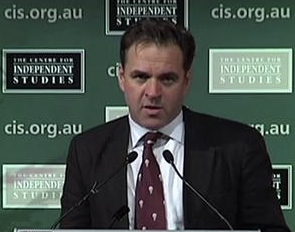 Niall Ferguson spoke a few weeks ago at something called the CIS, supposedly a right-wing thinktank in Australia. He's well known for his Ascent of Money series, which is the thing you buy on DVD if you want to tell your Mum about economics and the way the world works. He's also that rarest breed in economics - he's not an economist at all, he's a historian.
His speech is here. It's a very big video download (26Mb), it seems, so I'll post this *after* my download else I'll never see it. Also, see it on vimeo directly which might work better.
Other writings on the same theme can be found in An Empire at Risk and America, the Fragile Empire. But frankly, the words in print don't do justice. It's a great presentation, both in terms of the picture it draws, the evidence assembled, and how well it was presented.
(The introduction of around 8-9 minutes is very skippable...) (Slightly edited to incorporate new links.)
Posted by iang at August 20, 2010 05:10 AM | TrackBack