On the search for the perfect Identity Biometric: scratch Iris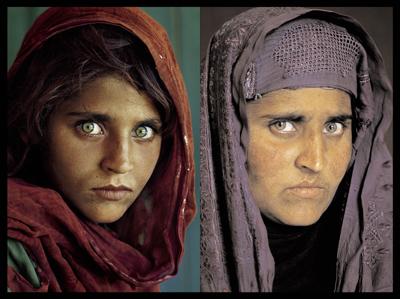 Our world is obsessed with determining who you are. Part of this is working out who you are now, and then determining whether you were the same person 10 or 20 years back. Reliably. And that includes in the presence of some nasty attacker, who wants your money or your cooperation or worse.
In the race for future biometric, here are today's favourites: fingerprints (criminals and visitors to America), facial pictures (passports), and eyes (some systems). As Richard Clayton points out, the latter dark horse, has some disadvantages:
...Here is a summary of how I [John Daugman] established for the Society that the above portraits show the same person, by running my Iris Recognition algorithms on magnified images of the eye regions in the 1984 and 2002 photographs.

First I computed IrisCodes (see the mathematical explanation on this website) from both of her eyes as photographed in 1984. A processed portion of the 1984 photograph is shown here. (The superimposed graphics show the automatic localization of the iris and its boundaries, the scrubbing of some specular reflections from the eye, and a representation of the IrisCode.)

Then I computed IrisCodes from both of her eyes in the 2002 photograph. Those processed images can be seen here for her left and right eyes.

When I ran the search engine (the matching algorithm) on these IrisCodes, I got a Hamming Distance of 0.24 for her left eye, and 0.31 for her right eye. As may be seen from the histogram that arises when DIFFERENT irises are compared by their IrisCodes, these measured Hamming Distances are so far out on the distribution tail that it is statistically almost impossible for different irises to show so little dissimilarity. The mathematical odds against such an event are 6 million to one for her right eye, and 10-to-the-15th-power to one for her left eye.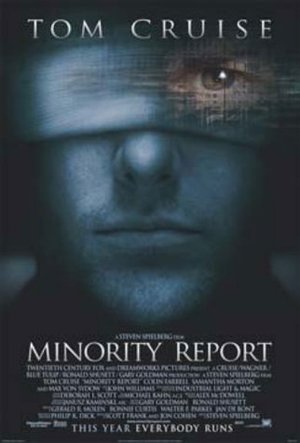 Which unfortunately means that the biometric is too copyable. Scratch your Iris. If we can measure it from a photograph, that means I can photograph you and then insert your Iris into some other situation. Although an attack is not clear, the theoretical possibility is strong, and as we do not have many systems using this process yet, the attacks won't be clear.
I wonder how long it will be before we get Iris cameras that can work in the open?
And, as Philipp Güring points out, it rather raises a bit of a difficulty for the perfect biometric. If a machine can grab it, how do we stop ... any machine ... grabbing all of them?
Posted by iang at April 17, 2008 02:13 AM | TrackBack