perception versus action, when should Apple act?
Clive throws some security complaints against Apple in comments. He's got a point, but what is that point, exactly? The issues raised have little to do with Apple, per se, as they are all generic and familiar in some sense.
Aside from the futility of trying to damage Apple's teflon brand, I guess, for me at least the issue here is when & if the perception, costs and activities of Apple's security begin to cross.
We saw this with Microsoft. Throughout the 1990s, they made hay, the sun shone. Security wasn't an issue, the users lapped it all up, paid the cost, asked for more.
So Microsoft did the "right thing" by their shareholders and ignored it. Having seen how much money they made for their shareholders in those days, it is hard to argue they did the "wrong thing". Indeed, this is what I tried to establish in that counter-cultural rant called GP -- that there is an economic rationale to delaying security until we can identify a real enemy.
Early 2000s, the scene started to change. We saw the first signs of phishing in 2001 (if we were watching) and the rising tide of costs to users was starting to feedback into Microsoft's top slot. Hence Bill Gate's famous "I want to spend another dime and spin the company" memo in January 2002 followed by his declaration that "phishing is our problem, not the user's fault."
But it didn't work. Even though we saw a massive internal change, and lots more attention on security, the Vista thing didn't work out. And the titanic of Microsoft perception slowly inched itself up onto an iceberg and spent half a decade sliding under the waters.
For Microsoft, action started in 2002, and changed the company somewhat. By the mid 2000s, activity on security was impressive. But perception was already underwater, irreversibly sinking.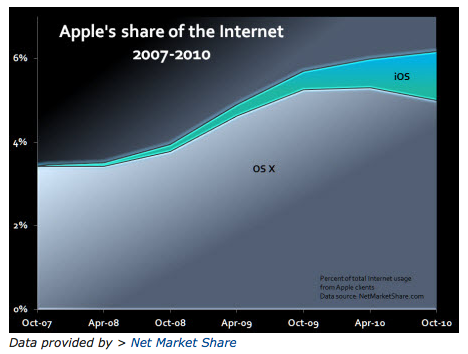 Now we're all looking at Apple. *Only* because they have a bigger market cap than Microsoft. Note that this blog has promoted Macs for a better security experience for many years, and anyone who took that advice won big-time. But now the media has swung it's lazer-sharp eyeballs across to look at the one that snuck below their impenetrable radar and cheekily stole the crown of publicity from Microsoft. The game's up, the media tell us!
I speak in jest of course; market perception is what the users think, not what the media says [1]. Possibly we will see market perception of Apple's security begin to diminish, as user costs begin to rise. The user-cost argument is still solidly profitable on the Mac's balance sheet, so that'll take some time. Meanwhile, there is little sign that Apple themselves are acting within to improve their impending security nightmare [2].
The interesting question for the long term, for the business-minded, is when should Apple begin to act? And how?
---
[1] Watching the media for security perception shifts is like relying on astrology for stock market picks. Using one belief system to answer the question of another belief system is only advisable for hobbyists with time on their hands and money to lose.
[2] just as a postscript, this question is made all the more interesting because, unlike Microsoft, Apple never signals its intentions in advance. And after the move, the script is so well stage-managed that we can't rely on it. So we may never know the answer. Which makes the job of investor in Apple quite a ... perceptionally challenging one :)
Posted by iang at October 24, 2010 01:30 AM | TrackBack