Turning the Honeypot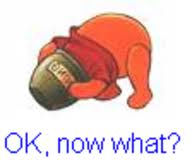 I'm reading a govt. security manual this weekend, because ... well, doesn't everyone?
To give it some grounding, I'm building up a cross-reference against my work at the CA. I expected it to remain rather dry until the very end, but I've just tripped up on this Risk in the section on detecting incidents:
2.5.7. An agency constructs a honeypot or honeynet to assist in capturing intrusion attempts, resulting in legal action being taken against the agency for breach of privacy.
My-oh-my!
Posted by iang at August 13, 2010 08:06 PM | TrackBack