The Dutch show us how to make money: Peace and Cash Foundation
Sometime around 3 years back, banks started to respond to phishing efforts by putting in checks and controls to stop people sending money. This led to the emergence of a new business model that promised great returns on investment by arbitraging the controls, and has led to the enrichment of many! Now, my friends in NL have alerted me to the NVB's efforts to sell the Dutch on the possibilities.
Welcome to the Peace and Cash Foundation!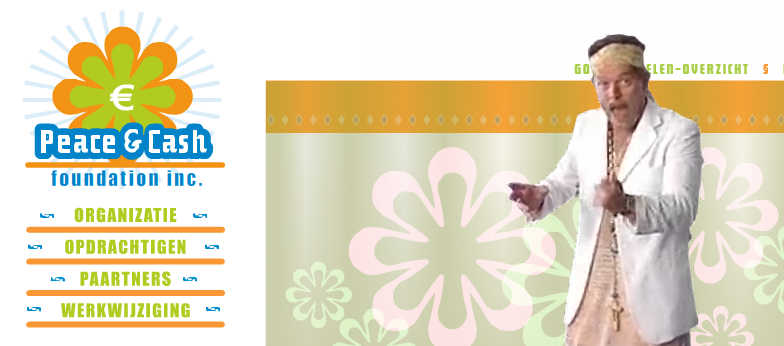 A fun few minutes, and even though it is in Dutch, the symbology should be understood. Does anyone have an English translation?
(Okay, you might not see the Peace and Cash Foundation by the time you click on the site, but another generation will be there to help you to well-deserved riches...)
Posted by iang at June 6, 2008 01:00 PM | TrackBack